I feel confident that anyone who took this program would have an advantage when they entered the construction management workforce.

– Nick Weathers, Rowan University Class of 2020
Is Rowan the right fit for you?
Discover your 'Why'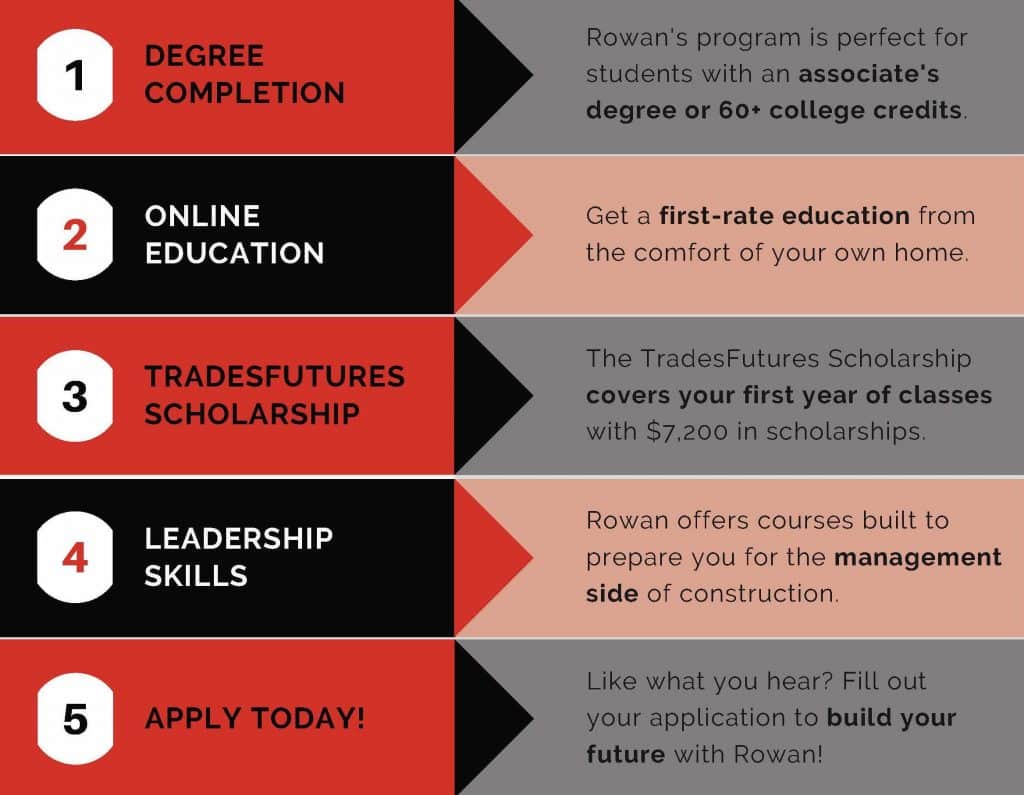 Notable Program Courses
Construction Project Planning & Scheduling
Project Administration
Advanced Leadership & Communication
Construction Cost Accounting, Estimating & Finance
Building Energy Systems for Construction Managers
Scholarships are available to first-year students
through the TradesFutures Diversity, Equity, Inclusion, and Accessibility Scholarship Program, up to $7,200 toward tuition per recipient.